Newsletter of DeepestFeelings
Scroll Down to read this month's Newsletter. Subscribe to our newsletter! Type your email and press update.
Father's Day Greetings Cards!
Hello! After a long break.
Well, in this break, we decided to rework ourselves, according to your suggestions.
As a first step, we have started to make our pages mobile friendly, doinf away with flash cards as they are not supported by mobiles and tabs, and making it possible to send cards by messengers like whatsapp, FB chat, skype, Plus1 and FB wall posts, along with email, as we see that you prefer to use those medias more than email.
What could be better to make a start, than Father's Day, which is on this Sunday, the 21st. A day when you should wish anyone who is a father.
We have got a fresh new section that will run and get delivered just fine on any device, be it a PC, Laptop, a tab or a mobile phone.
Check out the collection in the two new sections created: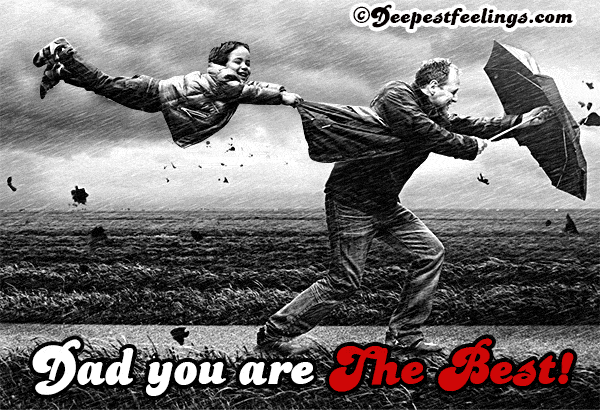 Visit:
www.deepestfeelings.com/holidays/fathersday/
And
Happy Father's Day Quotes Greetings Cards
Visit
www.deepestfeelings.com/holidays/fathersday/fathers_day_quotes_cards.htm
Just Visit any of the above two sections by clicking on the images, and wish every dad you know. You can also create a card and post it in your FB or Plus1 profile page, to wish all!
If you are looking for Father's Day gifts, wallpapers, crafts, recipes, party ideas, decoration ideas, movies and more, just visit www.TheHolidaySpot.com/fathersday/ The Father's Day Celebration Guide SuperSite!
So, keep sending greetings, keep the good wishes flowing, keep the positiove energy going, and keep visiting us. We survive, because you care for others. Cheers!
Regards
Susan
www.DeepestFeelings.com