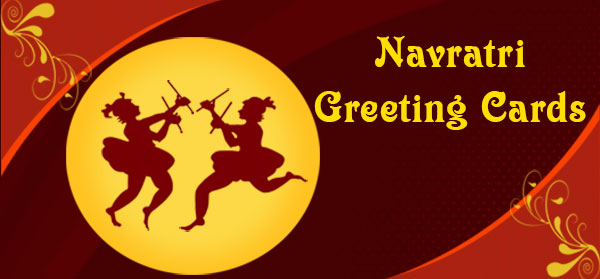 Greeting Cards for Navratri
Navratri stands for Festival of Nine Nights (Nav=Nine, Ratri=Nights) when the Goddess is venerated as the supreme mother. So celebrate the festivities by spreading joy, happiness and warmth to people you know and love through our e-cards. Send Free Online Navratri Greeting Cards to your friends & loved ones.
Date of Navratri:
Navaratri 2020 will begin on Saturday, 17th October and ends on Sunday, 25th October.