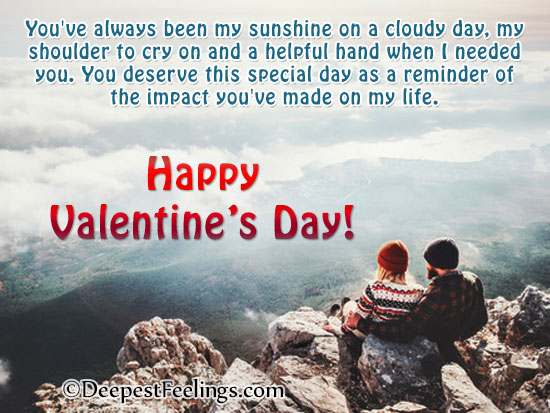 You deserve this special day as a reminder of the impact you've made on my life.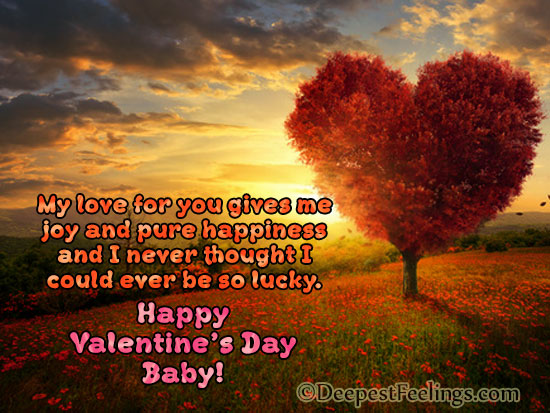 My love for you gives me joy and pure happiness...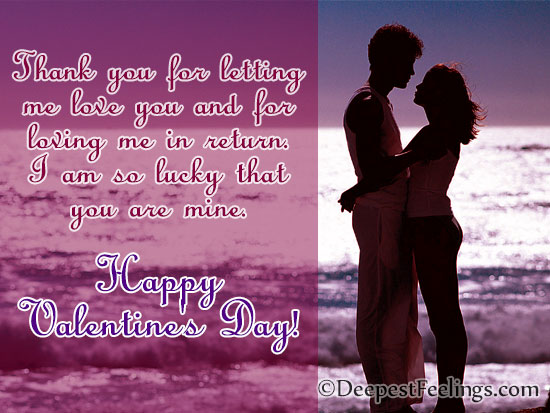 Thank you for letting me love you and for loving me in return.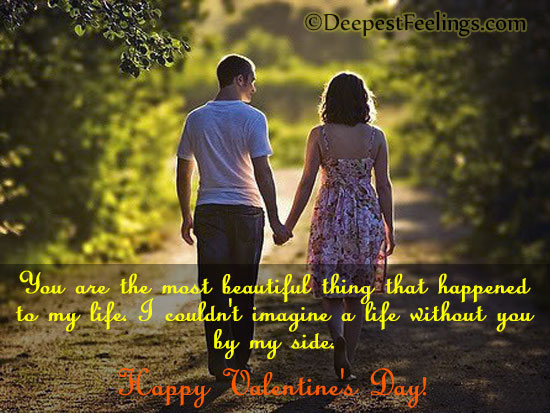 You are the most beautiful thing that happened to my life.
You have made my life beautiful!
You are close in heart.
I Love You! Be My Valentine!
Miss you on this Valentine's Day!
You are very special to me!
Happy Valentine's Day with lots of love!
My days & nights are spent thinking of you
Happy Valentine's Day!
Love is matter of making the years count
True Friendship!
Love card for sweetheart.
My wishes come true...
You're the best thing ever happened to me
I Love You!